British Sign Language translation
Signpost Productions is proud to be a centre of excellence for British Sign Language translations.
We work with a host of leading broadcasters to provide them with on-screen BSL translations of some of the country's best-loved shows including Coronation Street and Emmerdale.
More than 1500 hours of sign interpreted content is produced from our state-of-the-art broadcast studio in Gateshead.
Our team of native BSL on-screen presenters are highly skilled, qualified and adaptable.
They are able to work on a wide range of material from broadcast programmes through to corporate videos and commercial content providing high-quality British Sign Language translations.
Signpost Productions has been serving the Deaf community providing BSL translation services for more than 20 years. And, while the content creation side of the business continues to grow, we remain fully committed to this as part of our core work.
If you feel you can benefit from our BSL translation services then don't hesitate to contact us for advice and a no-obligation quote.
---
If you would like more information or would like to make an enquiry please contact us.
Thanks to the brilliant team at Signpost Productions joining our national effort, we have been able to offer BSL interpretation for over a thousand lessons and school assemblies to children during school closures and beyond. Always up for a challenge when it comes to tight deadlines, they've helped us to make sure every child has access to the same learning opportunities and have been a huge part of keeping accessibility, equality and inclusivity at the heart of Oak National Academy.
Amy Reed
Marketing & Communications Manager, Oak National Academy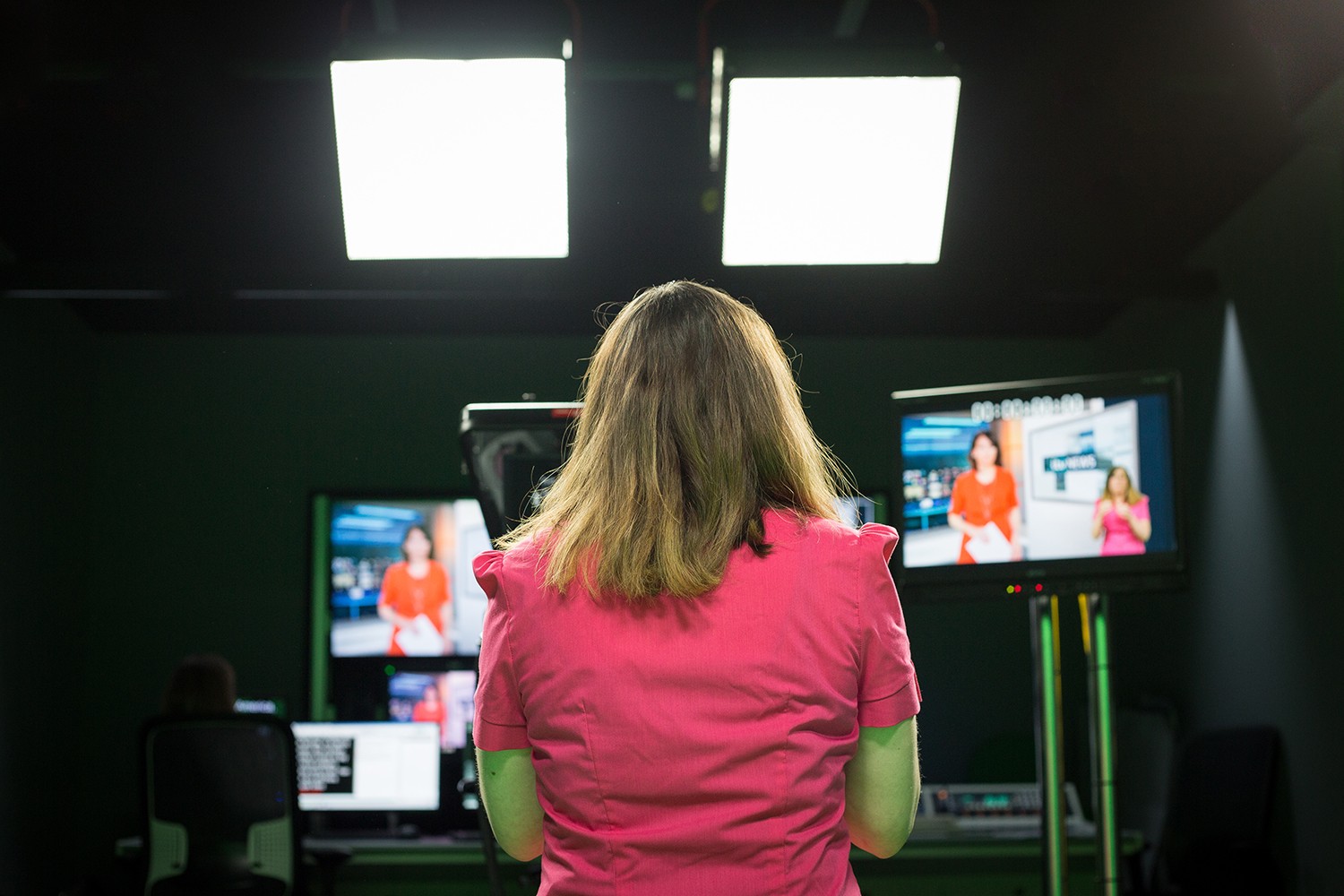 Investing in American and British Sign Language to enhance our suite of languages on our whisky tour reflected both our commitment to accessibility and our wish for all our visitors to enjoy a 5-star experience in their own language. The feedback we have received since launch has been extremely positive and customers have been genuinely thrilled to find out that they can take our whisky tour in their language. The delight on their faces at the time, and the reviews we have received post visit have just been amazing.
Lenka Whyles
Senior Visitor Experience & Tastings Manager at The Scotch Whisky Experience